Introduction
This project is a part of Yusuke Suzuki & Simon Yu Production's, "A Portrait of The Artist." We welcome keyboardist Rie Tsuji in this series which contrasts her two identities: the front line performer as a member of Beyonce's band and the off stage persona, away from the spotlight. This feature documents the creation of a photo collection produced by an eclectic group of six Japanese artists based in New York. The session ran for sixteen consecutive hours at RIRO MUZIK studio, owned by Rie and her husband Rozhan in Bushwick of Brooklyn, New York. After viewing some of the finished product, I felt a sense of excitement and inspiration that I had never felt before. The following interview highlights artist, Rie Tsuji's life, both on stage and off.
Rie Tsuji - - Model
Simon C.F. Yu - - "White" Photographer/Videographer/Editor
Yusuke Suzuki - - "Black" Photographer/Videographer
Mika Mitamura - - Make-Up Artist
Yuko Nakao - - Stylist
Yasutaké Kosaka - - Hair Stylist
Kentaro Kennyy-Meltrick Kojima - - Interviewer/Japanese text writer
Tomoko Akaboshi - - English Translator
Studio: Riro Muzik
Part 1:
Kennyy: How was this shoot for you?
Rie: It was SO MUCH fun! Okay, I sound like an elementary school kid saying this (laughs out loud).
Kennyy: Well, it's important to be able to say that something was enjoyable from the start.
Rie: Again, I truly enjoyed it. It was purely a project that was created by everyone's efforts. Our team of six took about sixteen hours on the day of the photo shoot, but even prior to the shoot, I rehearsed with our make-up artist Mika and hair dresser Mr. Kosaka. We discussed what I had in mind as I absorbed the opinions of the professionals. 
As for Mika, she would present ideas for accessories to use in the shoot, and even come shopping for the items with me. As for Kosaka, we sat down together and researched for tons of images. Not to mention the wardrobe for this shoot; these costumes from renowned designers were all pieces that I would not have been able to access myself, but Yuko's influence proved to be invaluable in obtaining them.Obviously these were clothes I wouldn't find in my closet, so Yuko accompanied me to a variety of showrooms. Everyone lent me their talent; this was how we worked together. The same goes for photography: Yusuke and Simon's professional perspectives formed the foundation, but they would consider my creative opinion as well. This process wasn't something that could happen in just one day; it would require more creativity overall, and I enjoyed that aspect of it. This was my first project collaborating with artists from diverse fields outside of music, which may be why it was so inspiring and enjoyable.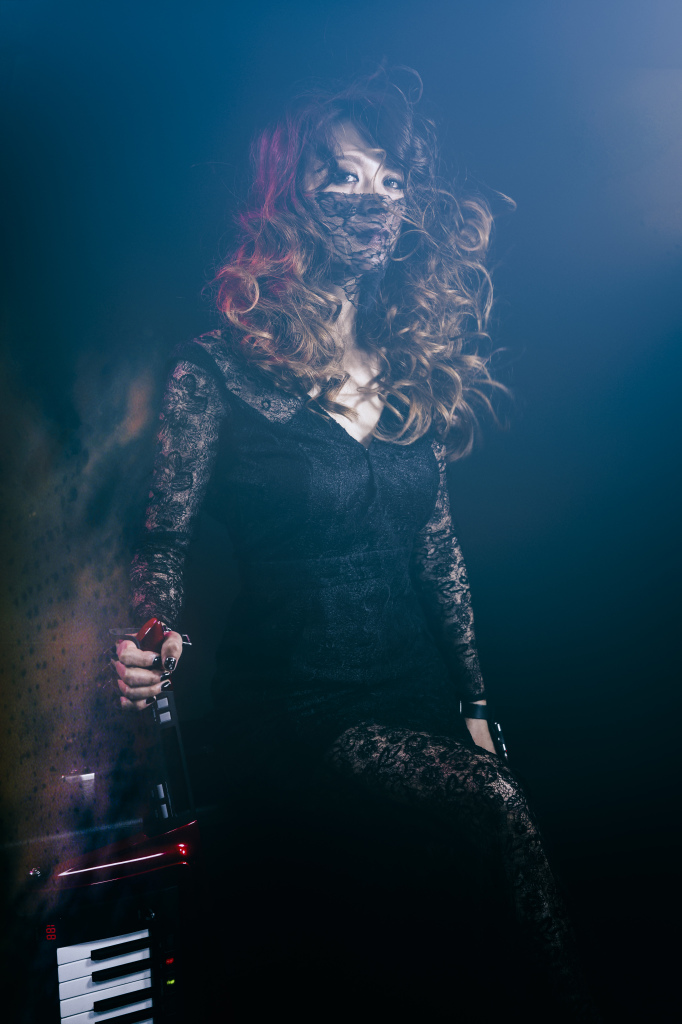 Kennyy: What does it feel like working with a world-renowned artist like Beyonce, especially as the only Japanese member of the band? Please share with us what you enjoy, and what about being in her band inspires you.
Rie: During my eight years with this band, there haven't been too many moments that made me conscious about being Japanese. It demonstrates how natural everything feels now. When you asked this question, it evoked memories of eight years ago. Rather than the fact that I was Japanese, it was more that I was the only non-U.S citizen (non-American?). So I would recognize small things from time to time like, "oh, I am the only one who has a different passport." 
Inspiration-wise, world-class professionals from different industries gather--as they did with this photo shoot--such as the video crew, lighting crew, dancers, stage designers, etc. During rehearsals, the band members would get off stage to check the footage made by the video crew, and we would be completely blown away! Every little thing is impressive, so I am constantly inspired by a number of people surrounding us!
Kennyy: It appears that you have been a member of Beyonce's tour band for eight years. Were there any memorable performances or moments you'd like to share with us?
Rie: During our most recent tour, after my piano solo, at the beginning of the next song, Beyonce climbs on top of my piano and performs the whole song. This is a very special moment when I connect closely and touch her soulful spirit. We stimulate each other, and it's a feeling I can't quite express in words.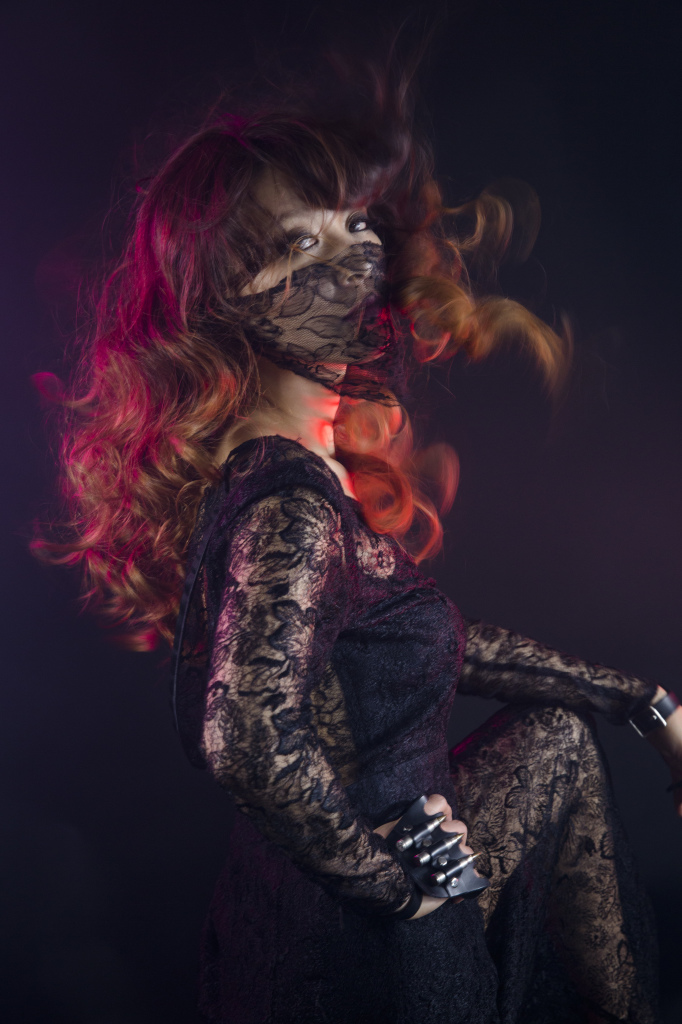 Kennyy: Are there times you try to inspire or uplift yourself?
Rie: At times when there are accidents, like my sound not coming out on stage, I try to encourage myself. These moments are what make you stronger.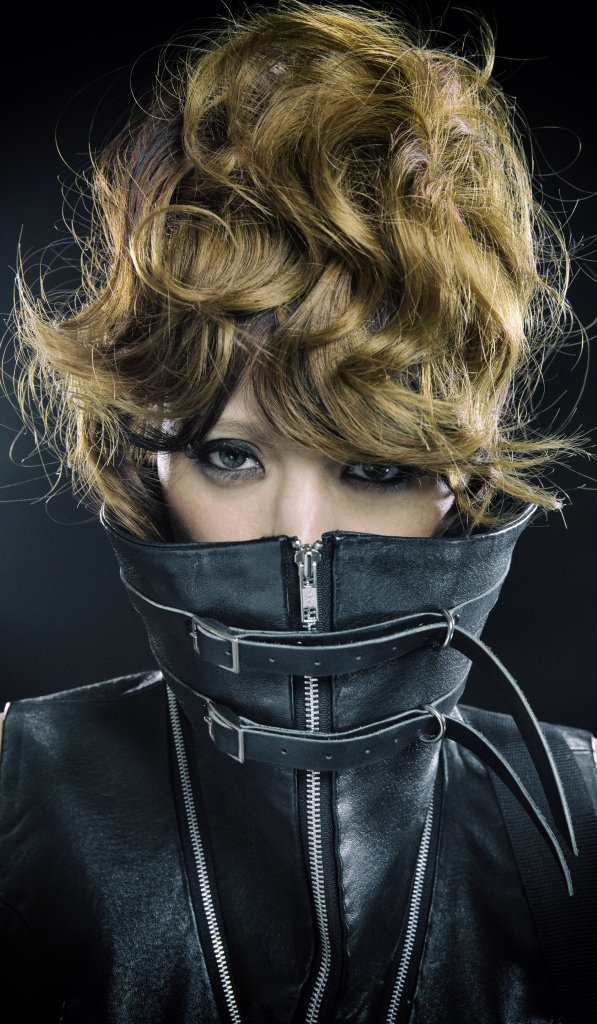 Kennyy: You have spent fifteen years in the United States now, not only performing with Beyonce, but surviving the rough music scene here in America. For someone like you who grew up dedicating her life to music, what is it that pulls you towards music and your keyboard?
Rie: Hmm… that is a very difficult one to answer… but first of all, music had been something that was naturally a part of me because I started at such a young age. It's similar to the way a child learns the alphabet and language. "I'm probably going to continue playing music," I pondered as an elementary school student. It wasn't a clear vision or anything, but I always had this sense of understanding which hasn't changed. After that, it just gets deeper and deeper as you pursue your studies.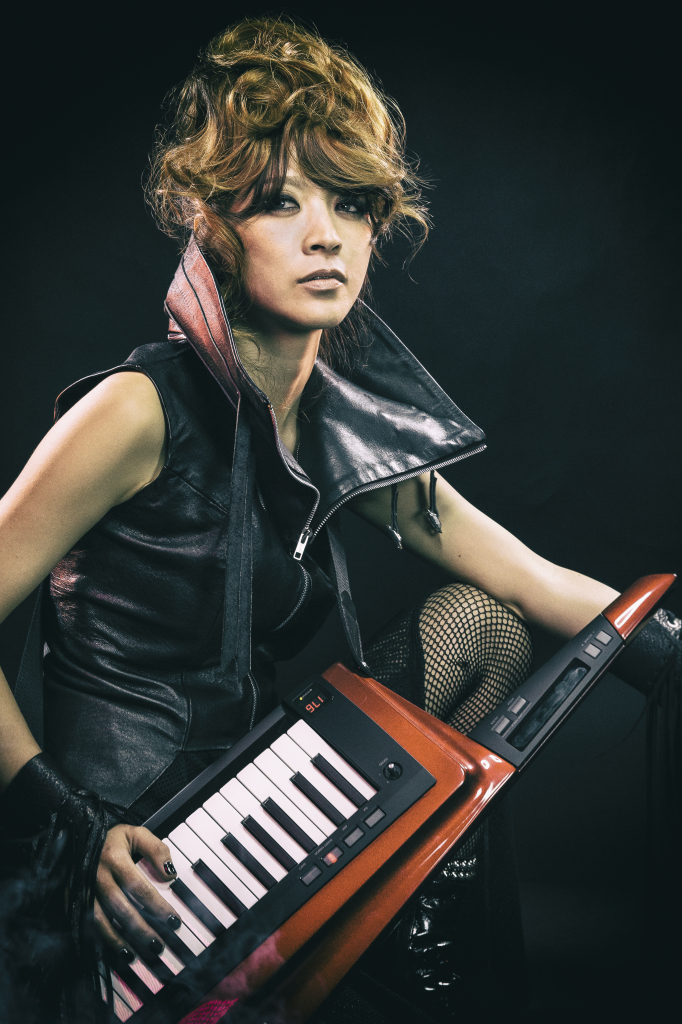 Kennyy: Right, I guess you can say that for anything.
Rie: Exactly. It goes for everything else. The more you get into it, the more you feel like you aren't good enough, or even adequate. So this [pursuing music or performing] is a never ending spiral. There will never be a real sense of "complete satisfaction" since the deeper you involve yourself, the higher and farther your ambitions and goals move away from where you stand. To me, as I explained before, voicings or chords are my words. Music acts as a tool for me to communicate, just like speaking. It's more that music is the only thing I know how to do… hahaha! It's a little different from devoting 100% of your life to music, as it feels music is just a part of me that never leaves. I always aim to reach higher and educate myself.
Kennyy: That sounds ideal; music was a natural part of you first, and with that as a foundation you made music your profession.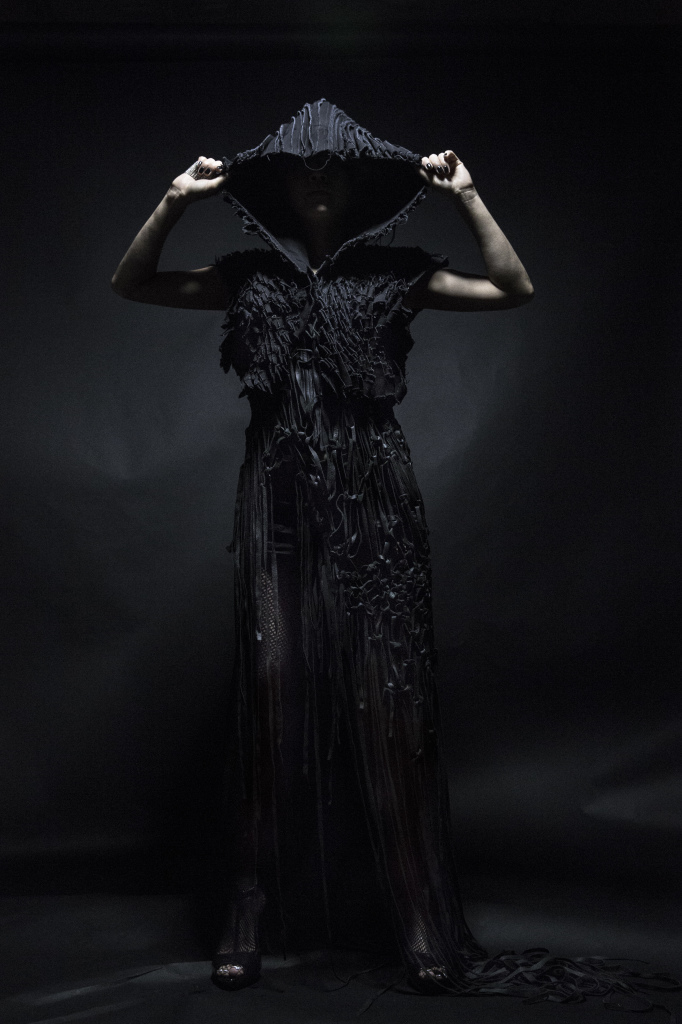 Kennyy: Once you relocated to the United States and started performing for larger productions, did you notice a change in your mindset towards music?
Rie: Hmm… that's difficult. I'm not sure. I don't think there was much of a change in my musical perspective. Of course I have to prepare to be in the right mind frame for each production I am a part of. I learn something new in each environment, and it's all kind of a continuation of what I've been doing. There are definitely different things that were required in the larger productions like Beyonce's shows. A good example is the details that went into staging or stage presentation as a performer. I acquired these new concepts in addition to my musical background. 
Kennyy: The more I learn about you, the more I can sense that your core values towards music are well-defined, perhaps since music is a natural part of you.
Rie: I wonder what it is (giggles)!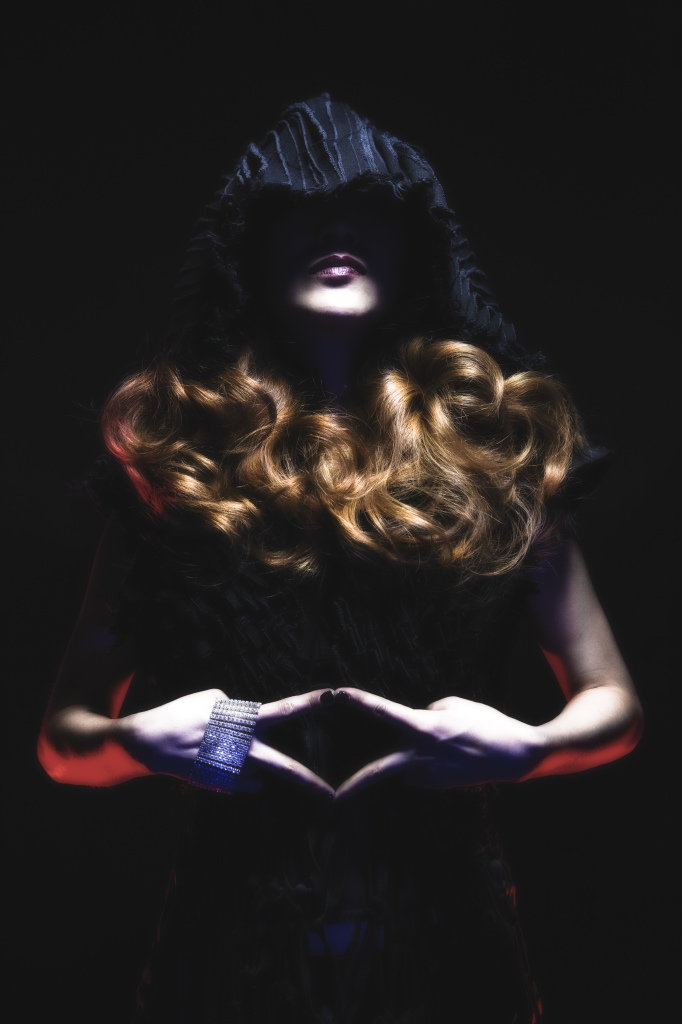 Kennyy:  As a keyboardist, composer, and arranger in one of the world's hottest spots for the arts (Brooklyn, New York), what are your goals and dreams? I've read up on your ambitions to produce your own album, but what do you envision your original work being like?
Rie: This is another difficult question…! There is no doubt that having dreams and goals is invaluable, but I personally cherish living in the moment while accepting any changes through experiences. Recently, I have been working on maintaining an even balance of these two. 
     But to talk to you about my dreams in detail, I would love to hold a monthly showcase at our studio! I want it to be a place where new music gets introduced. Obviously, there are a lot of goals but I find myself valuing the saying "let nature take it's course!" It's important to enjoy everyday life and be fulfilled without getting too caught up in achieving your goals, and the results should come to you. At least that's how I have been feeling lately. 
Kennyy: Can you let us hear about your original work?
Rie: I'm still at the stage of exploring the possibilities…! But the one thing I can say for sure is that it will be a compilation of many musical backgrounds that I have taken in. I will mainly be utilizing the keyboard instruments but I'm considering some collaborations as well!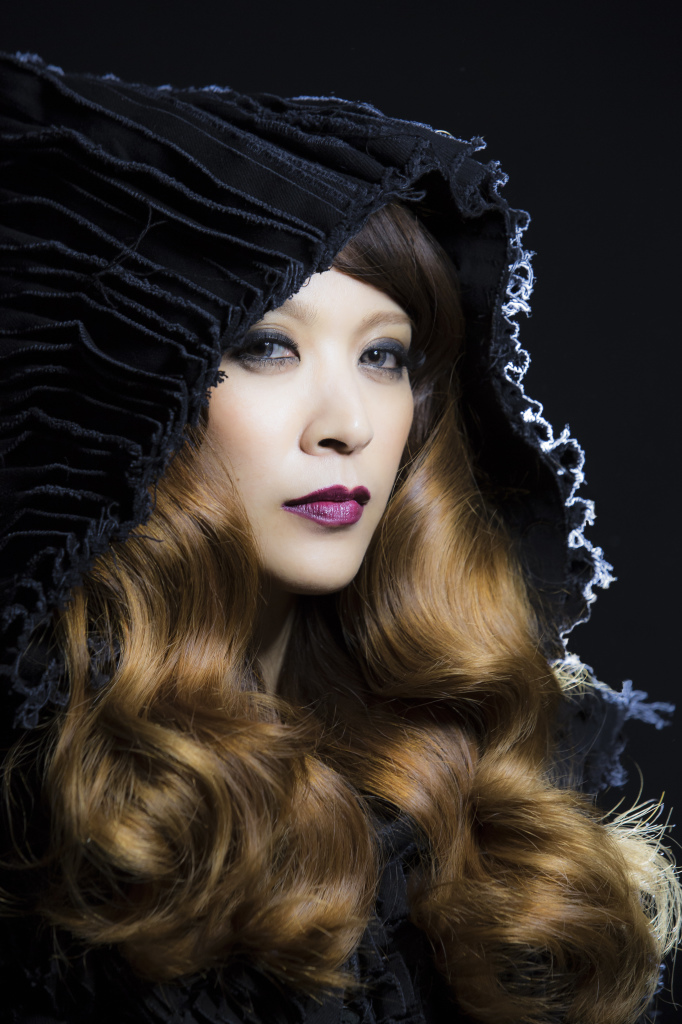 Now we move on to the second half of this interview by revealing Rie's "Yang" side, away from the spotlight.  I have been looking forward to hearing more about Rie's personal life. As a music journalist, I have the honor to ask artists about their musical roots. What I find out has led me to believe that music plays a large role in our daily lives, especially for musicians.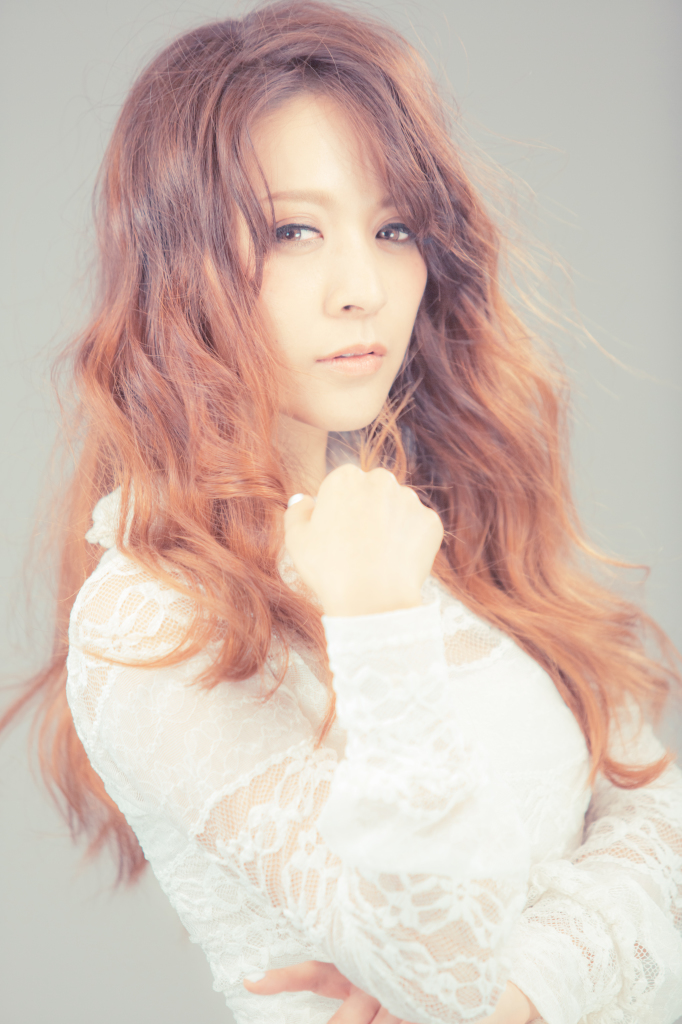 Kennyy: What do you do during your time off? Do you have hobbies or things that you enjoy outside of music?
Rie: I really enjoy reading books and zoning out at cafes on my time off; pretty simple, haha! I just love interior design, so when I get to spend time in a charming interior shop, I get excited.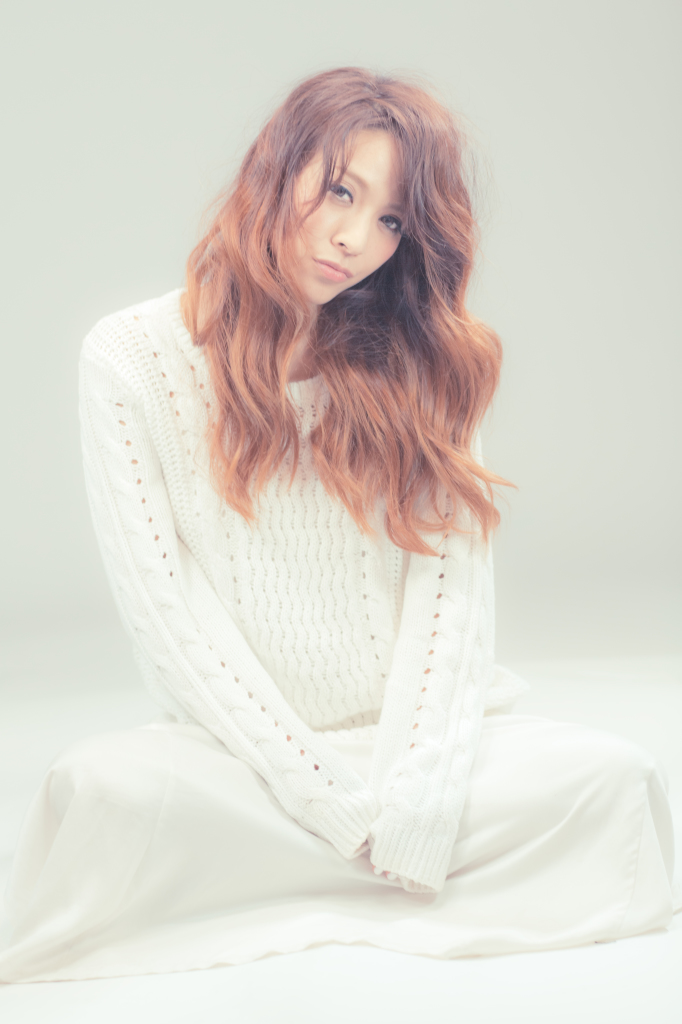 Kennyy: Are there any cafés you recommend in New York City?
Rie: The coffee at Blue Bottle Coffee and Cafe Grumpy's is delicious! I like House of Small Wonder in Williamsburg for its atmosphere. It is SO adorable that any girl would fall in love with the store at first sight, just like I did. I tried Kinfolk Studio for the first time at a gig, and that café is SO Brooklyn! 
Kennyy: What kind of books do you like to read?
Rie: When I have time, "The Secret," by Rhonda Byrne, is a book that I pick up when I have time as a life-coaching book for myself. I enjoy novels too. A recent novel that I read is "Monster," (Original novel written by Naoki Hyakuta, movie directed by Akiko Ohku in 2013) which has been made into a film. That, I borrowed from a friend. 
Kennyy: So you are really into interior design, and I see you do the decoration for your studio. Are there specific shops in New York or any favorite brands/designers that you would recommend?
Rie: I do, I really love interior design! The decorating inside the studio is not yet 100% complete--I have a lot of makeovers in mind, like repainting the studio room myself. I enjoy going to West Elm or ABC Design in Manhattan, as well as craft and vintage shops in Bedford, Brooklyn. I generally like mixing modern and vintage, combining both the shiny, minimal simplicity from modern design with warmer rustic elements from wooden furniture and vintage items that have a story or history behind them.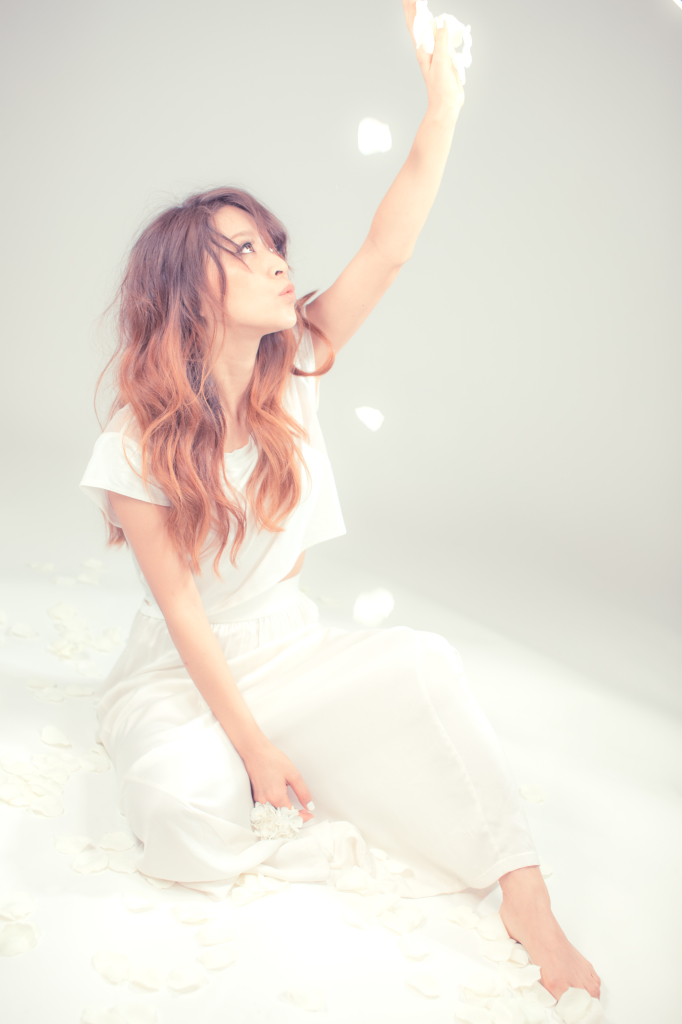 Kennyy: I saw some photos and footage of your striking smile during the famous part of the performance during which Beyonce crawls on top of your grand piano. As a member of a band consisting of only females, and being the only Asian musician in the band, is there anything special about your sense of beauty?
(Videographer Simon says here, "maybe put on a ton of SK2?" and the room bursts into laughter)
Rie: Wow, Simon how did you know!? I actually use SK2! Hmm.. what else? During tours I drink a lot of water. When it gets dry I get headaches, but I can't perform with a headache! So I try my best to consciously drink more water.
Other than that, I try to be careful about my health in general. One thing I do every day is to drink homemade vegetable juice. I haven't used a microwave for two years now, because I had heard from somewhere that the the electromagnetic rays from microwaves were harmful to your body. Therefore, I defrost my frozen rice naturally by letting it sit or reheating it in a pot. A solution as simple as making just enough for one serving also helps. I try to eat and live my life in the most organic way possible, and luckily my tour members are all organic freaks! Hahaha. Thanks to them, I am able to collect a lot of useful information, as we enjoy talking about our newest finds.
Makeup is something I have a lot of fun with, so every time I try to explore my favorite styles.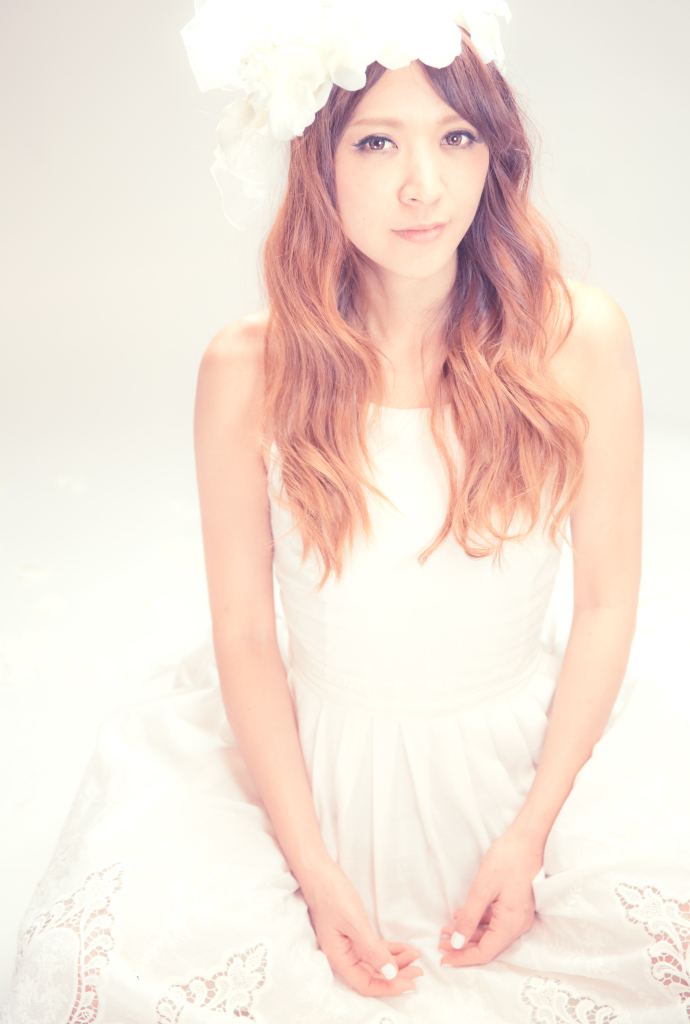 Kennyy: Do you think putting on makeup motivates you at all? I hear that for some people, makeup acts as an ON/OFF switch for going on stage.
Rie: Yes, I would say so! When I start putting make-up on, I can feel that the show is starting soon! If we are talking about beauty tips, I would steer these questions to women in Japan! When I go back and visit Japan, I am in awe at their high standards towards beauty. Every time I go back home, it straightens my back.
Kennyy: Since we are on the topic of beauty, here is my last question for you: do you hold yourself to certain personal standards when it comes to fashion?
Rie: When it comes to fashion, I think I mix a lot of things. I probably wear casual street clothes the most, but what I like to do recently is to add in a little rock. British fashion is also on top of the list. I will wear vintage clothing from time to time, but I would say I tended towards less feminine clothes since I was a kid. There are times I feel like dressing super girly, though. Hats have a pretty high rate of appearance in my outfits.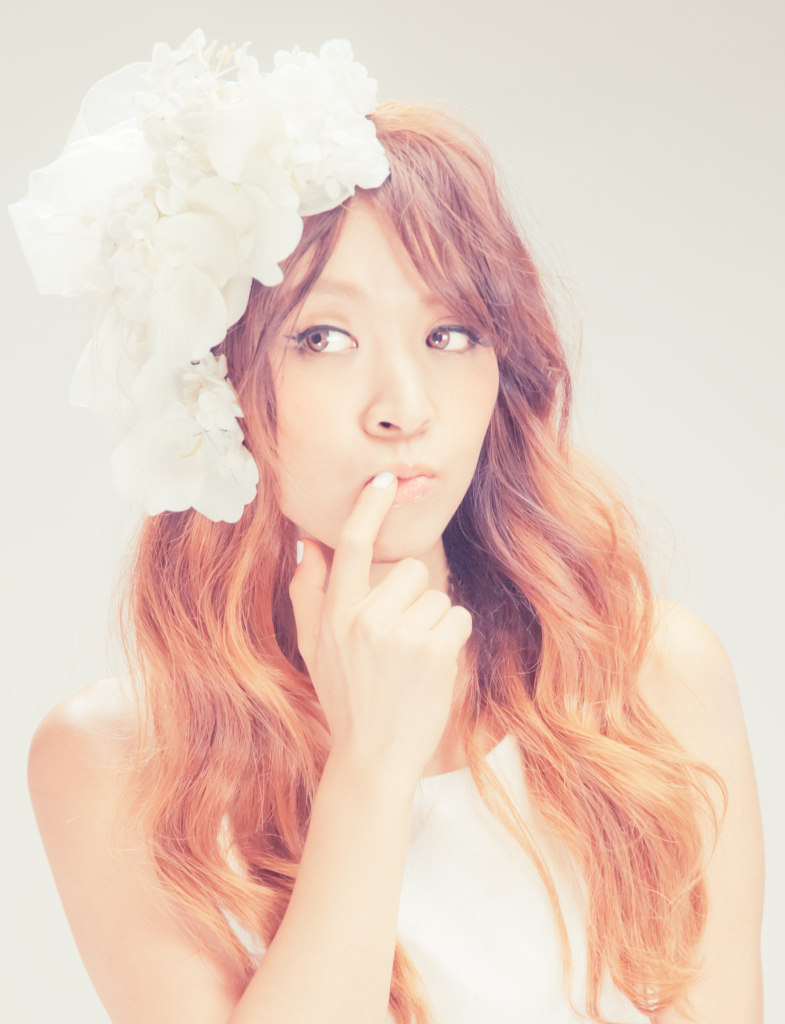 Kennyy: Thank you so much for a wonderful, lengthy interview, and for honestly answering all of my questions! I really enjoyed our meaningful conversation!
Rie: Of course! It was my pleasure, and I am really grateful for this opportunity. Through this project, it was made clear to me that I have two opposite sides to my life: the Ying and the Yang. I hope everyone who is viewing this interview will get a glimpse of my two opposite worlds. 
There is much to learn from Rie; a Japanese immigrant creating new opportunities and living abroad in one of the most diverse cities of the world: New York. She focuses on creation, expression and serving others.
Once art becomes your profession, you tend to be blinded by the importance of being compensated for your work, which is not a bad thing. As long as you don't get lost in this crazy world, and try not to forget your fundamental values; the joy of creating something new, or the excitement of collaboration.
Thanks to this project "A Portrait of The Artist featuring Rie Tsuji", I was constantly inspired by all of the members and artists involved. I hope everyone reading this interview will be inspired as much as I was.

Studio: Riro Muzik www.riromuzik.com
Rie's Blog:http://ameblo.jp/nadeshikoreea/
Rie's Instantgram: Rietsuji0730
Simon: www.simonyuproduction.com
Yusuke: www.uskphoto.com
Mika: www.michahmua.org
Yuko: www.yukonakao.com
Yasutake: www.yas-take.com
Kennyy: www.meltrick.tumblr.com
Tomoko: www.akaboshi.net